Teletherapy
As a busy New Yorker, you can't always take time out of your day or week to commute to your therapist for an in-person session or you've found it difficult to find someone who has availability during the week and are hesitant to travel on the weekends for an appointment. You may be travelling for work or the weather may be terrible in the city. Rather than miss sessions, for your convenience, we offer teletherapy or online psychotherapy sessions via doxy.me. This is a secure platform and it's free! All you need is computer with a webcam or you can download the app onto your phone and use it for your sessions. 
Isn't it weird talking to your therapist online?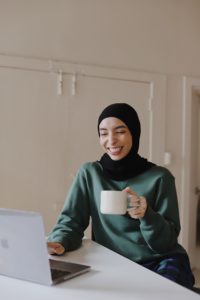 Actually it isn't nearly as bad as you think! After the first 3 seconds of, "can you hear me?" everything flows like an in person session and after awhile you forget you are talking to someone online and it becomes a natural experience. 
Am I appropriate for this type of therapy?
Teletherapy is not appropriate for treating serious mental illness, severe depression, suicide or impulse control disorders. For your own safety, these challenges are best treated with a mental health professional during face-to-face therapy sessions. Your therapist will assess your particular situation and let you know if this is an effective ongoing approach for you. 
Interested in online therapy? Why wouldn't you be! Who doesn't want to sit in their living room and change their lives! Contact us today for more information!