Dr. Monica Johnson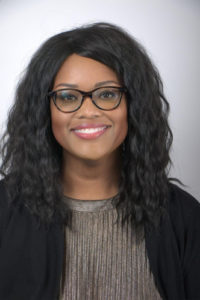 Hi! I am Dr. Monica Johnson. If you're reading this, it means you are taking your mental and emotional health seriously and researching someone who will be a good fit for your journey. This is exciting! Let me tell you more about me to help you with your decision making process.
I am a Licensed Psychologist in NYC, but some people think of me as a problem solving pro, empowerment guru, and self-compassion guide! I partner with my patients to find pathways to a better life. I work best with people who are tired of being stuck and ready to make changes. I can't change you. Only you can do that, but I'm super excited to be your side kick on the journey and help you highlight roads to success.

One of the most important things to know about me is that I am NOT a smile and nod type of therapist. I get down in the trenches with you. I'm down to earth and real with you through this process which means I will call you out on your BS and help you figure out what to do with it. We will work hard and laugh a lot. For the record, there is nothing off limits or shameful in therapy. I've seen it all and heard it all. If you need to talk about sex, money, medical issues, or "that one time in Amsterdam," don't hesitate!
I work with people of all backgrounds (race, gender, sexuality, religion, alternative relationships) and you should expect that I will affirm your identity while helping you to develop a fuller self concept. My job is to help you tap into strengths you already possess (we all have them even if we can't see them yet) and create new ones! If you are struggling with depression, anxiety, feel constantly overwhelmed by your emotions, past traumas, poor relationships, low self esteem, or just deciding what the next step is in your career/life, I can help. If you're ready to claim your best life, contact me now!
---
Brendan Guarino, MA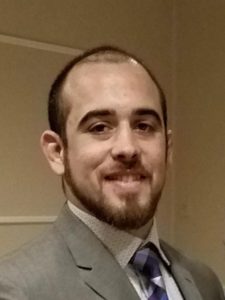 I am a Licensed Associate Counselor. I earned my Bachelor of Arts from Rhode Island College in Psychology and obtained my Master of Arts Degree in Counseling Psychology from Felician University.  Currently, I am working towards my Psy. D in Counseling Psychology at Felician University.  I have training in Cognitive Behavioral Therapy (CBT), Dialectical Behavior Therapy (DBT), and Mindfulness. I have worked with a wide range of issues including Anxiety, Depression, Substance Abuse, Emotion Regulation, Sports Psychology, and problems related to career/school/life changes. I have a hands on approach and will work hard to teach you coping skills and self care strategies to improve your life! In my free time, I enjoy trying new foods, watching sports, spending time with my family and friends, playing with my dog, and training in Jiu Jitsu. I also coach a New Jersey high school wrestling team.  I am very excited to assist you on your pathway towards a new you.  If you are struggling and are looking for an empathetic, passionate, and professional counselor please feel free to  contact me! I look forward to meeting you!
---
Samantha Jaile, MA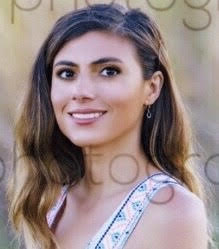 Hello! My name is Samantha and I am a Latina, Irish-American, who was born and raised in New York. I am a Doctorate student at Felician University under the supervision of Dr. Monica Johnson. I earned my Masters of Arts degree in Psychology from The New School of Social Research. My experience includes working in diverse environments along side individuals with a wide range of challenges (depression, anxiety, life transitions). My experience has made me believe that people are the sum of their life experiences and challenges; both good and bad. I believe it is how we handle these life experiences and challenges that is most important. In my spare time, I enjoy being out in nature, drawing, painting, and reading.  If you need a compassionate ear to listen and someone to help you solve life's problems, please feel free to contact me!